Complete the Form to Request Your Free Consultation Today!
<style><!-- [et_pb_line_break_holder] --> #_form_1_ { font-size:14px; line-height:1.6; font-family:arial, helvetica, sans-serif; margin:0; }<!-- [et_pb_line_break_holder] --> #_form_1_ * { outline:0; }<!-- [et_pb_line_break_holder] --> ._form_hide { display:none; visibility:hidden; }<!-- [et_pb_line_break_holder] --> ._form_show { display:block; visibility:visible; }<!-- [et_pb_line_break_holder] --> #_form_1_._form-top { top:0; }<!-- [et_pb_line_break_holder] --> #_form_1_._form-bottom { bottom:0; }<!-- [et_pb_line_break_holder] --> #_form_1_._form-left { left:0; }<!-- [et_pb_line_break_holder] --> #_form_1_._form-right { right:0; }<!-- [et_pb_line_break_holder] --> #_form_1_ input[type="text"],#_form_1_ input[type="date"],#_form_1_ textarea { padding:6px; height:auto; border:#979797 1px solid; border-radius:4px; color:#000 !important; font-size:13px; -webkit-box-sizing:border-box; -moz-box-sizing:border-box; box-sizing:border-box; }<!-- [et_pb_line_break_holder] --> #_form_1_ textarea { resize:none; }<!-- [et_pb_line_break_holder] --> #_form_1_ ._submit { -webkit-appearance:none; cursor:pointer; font-family:arial, sans-serif; font-size:14px; text-align:center; background:#bf0a35 !important; border:0 !important; -moz-border-radius:3px !important; -webkit-border-radius:3px !important; border-radius:3px !important; color:#fff !important; padding:10px !important; }<!-- [et_pb_line_break_holder] --> #_form_1_ ._close-icon { cursor:pointer; background-image:url('https://d226aj4ao1t61q.cloudfront.net/esfkyjh1u_forms-close-dark.png'); background-repeat:no-repeat; background-size:14.2px 14.2px; position:absolute; display:block; top:11px; right:9px; overflow:hidden; width:16.2px; height:16.2px; }<!-- [et_pb_line_break_holder] --> #_form_1_ ._close-icon:before { position:relative; }<!-- [et_pb_line_break_holder] --> #_form_1_ ._form-body { margin-bottom:30px; }<!-- [et_pb_line_break_holder] --> #_form_1_ ._form-image-left { width:150px; float:left; }<!-- [et_pb_line_break_holder] --> #_form_1_ ._form-content-right { margin-left:164px; }<!-- [et_pb_line_break_holder] --> #_form_1_ ._form-branding { color:#fff; font-size:10px; clear:both; text-align:left; margin-top:30px; font-weight:100; }<!-- [et_pb_line_break_holder] --> #_form_1_ ._form-branding ._logo { display:block; width:130px; height:14px; margin-top:6px; background-image:url('https://d226aj4ao1t61q.cloudfront.net/hh9ujqgv5_aclogo_li.png'); background-size:130px auto; background-repeat:no-repeat; }<!-- [et_pb_line_break_holder] --> #_form_1_ ._form-label,#_form_1_ ._form_element ._form-label { font-weight:bold; margin-bottom:5px; display:block; }<!-- [et_pb_line_break_holder] --> #_form_1_._dark ._form-branding { color:#333; }<!-- [et_pb_line_break_holder] --> #_form_1_._dark ._form-branding ._logo { background-image:url('https://d226aj4ao1t61q.cloudfront.net/jftq2c8s_aclogo_dk.png'); }<!-- [et_pb_line_break_holder] --> #_form_1_ ._form_element { position:relative; margin-bottom:10px; font-size:0; max-width:100%; }<!-- [et_pb_line_break_holder] --> #_form_1_ ._form_element * { font-size:14px; }<!-- [et_pb_line_break_holder] --> #_form_1_ ._form_element._clear { clear:both; width:100%; float:none; }<!-- [et_pb_line_break_holder] --> #_form_1_ ._form_element._clear:after { clear:left; }<!-- [et_pb_line_break_holder] --> #_form_1_ ._form_element input[type="text"],#_form_1_ ._form_element input[type="date"],#_form_1_ ._form_element select,#_form_1_ ._form_element textarea:not(.g-recaptcha-response) { display:block; width:100%; -webkit-box-sizing:border-box; -moz-box-sizing:border-box; box-sizing:border-box; }<!-- [et_pb_line_break_holder] --> #_form_1_ ._field-wrapper { position:relative; }<!-- [et_pb_line_break_holder] --> #_form_1_ ._inline-style { float:left; }<!-- [et_pb_line_break_holder] --> #_form_1_ ._inline-style input[type="text"] { width:150px; }<!-- [et_pb_line_break_holder] --> #_form_1_ ._inline-style:not(._clear) + ._inline-style:not(._clear) { margin-left:20px; }<!-- [et_pb_line_break_holder] --> #_form_1_ ._form_element img._form-image { max-width:100%; }<!-- [et_pb_line_break_holder] --> #_form_1_ ._clear-element { clear:left; }<!-- [et_pb_line_break_holder] --> #_form_1_ ._full_width { width:100%; }<!-- [et_pb_line_break_holder] --> #_form_1_ ._form_full_field { display:block; width:100%; margin-bottom:10px; }<!-- [et_pb_line_break_holder] --> #_form_1_ input[type="text"]._has_error,#_form_1_ textarea._has_error { border:#f37c7b 1px solid; }<!-- [et_pb_line_break_holder] --> #_form_1_ input[type="checkbox"]._has_error { outline:#f37c7b 1px solid; }<!-- [et_pb_line_break_holder] --> #_form_1_ ._error { display:block; position:absolute; font-size:13px; z-index:10000001; }<!-- [et_pb_line_break_holder] --> #_form_1_ ._error._above { padding-bottom:4px; top:-41px; right:0; }<!-- [et_pb_line_break_holder] --> #_form_1_ ._error._below { padding-top:4px; top:100%; right:0; }<!-- [et_pb_line_break_holder] --> #_form_1_ ._error._above ._error-arrow { bottom:0; right:15px; border-left:5px solid transparent; border-right:5px solid transparent; border-top:5px solid #f37c7b; }<!-- [et_pb_line_break_holder] --> #_form_1_ ._error._below ._error-arrow { top:0; right:15px; border-left:5px solid transparent; border-right:5px solid transparent; border-bottom:5px solid #f37c7b; }<!-- [et_pb_line_break_holder] --> #_form_1_ ._error-inner { padding:8px 12px; background-color:#f37c7b; font-size:13px; font-family:arial, sans-serif; color:#fff; text-align:center; text-decoration:none; -webkit-border-radius:4px; -moz-border-radius:4px; border-radius:4px; }<!-- [et_pb_line_break_holder] --> #_form_1_ ._error-inner._form_error { margin-bottom:5px; text-align:left; }<!-- [et_pb_line_break_holder] --> #_form_1_ ._button-wrapper ._error-inner._form_error { position:static; }<!-- [et_pb_line_break_holder] --> #_form_1_ ._error-inner._no_arrow { margin-bottom:10px; }<!-- [et_pb_line_break_holder] --> #_form_1_ ._error-arrow { position:absolute; width:0; height:0; }<!-- [et_pb_line_break_holder] --> #_form_1_ ._error-html { margin-bottom:10px; }<!-- [et_pb_line_break_holder] --> .pika-single { z-index:10000001 !important; }<!-- [et_pb_line_break_holder] --> @media all and (min-width:320px) and (max-width:667px) { ::-webkit-scrollbar { display:none; }<!-- [et_pb_line_break_holder] --> #_form_1_ { margin:0; width:100%; min-width:100%; max-width:100%; box-sizing:border-box; }<!-- [et_pb_line_break_holder] --> #_form_1_ * { -webkit-box-sizing:border-box; -moz-box-sizing:border-box; box-sizing:border-box; font-size:1em; }<!-- [et_pb_line_break_holder] --> #_form_1_ ._form-content { margin:0; width:100%; }<!-- [et_pb_line_break_holder] --> #_form_1_ ._form-inner { display:block; min-width:100%; }<!-- [et_pb_line_break_holder] --> #_form_1_ ._form-title,#_form_1_ ._inline-style { margin-top:0; margin-right:0; margin-left:0; }<!-- [et_pb_line_break_holder] --> #_form_1_ ._form-title { font-size:1.2em; }<!-- [et_pb_line_break_holder] --> #_form_1_ ._form_element { margin:0 0 20px; padding:0; width:100%; }<!-- [et_pb_line_break_holder] --> #_form_1_ ._form-element,#_form_1_ ._inline-style,#_form_1_ input[type="text"],#_form_1_ label,#_form_1_ p,#_form_1_ textarea:not(.g-recaptcha-response) { float:none; display:block; width:100%; }<!-- [et_pb_line_break_holder] --> #_form_1_ ._row._checkbox-radio label { display:inline; }<!-- [et_pb_line_break_holder] --> #_form_1_ ._row,#_form_1_ p,#_form_1_ label { margin-bottom:0.7em; width:100%; }<!-- [et_pb_line_break_holder] --> #_form_1_ ._row input[type="checkbox"],#_form_1_ ._row input[type="radio"] { margin:0 !important; vertical-align:middle !important; }<!-- [et_pb_line_break_holder] --> #_form_1_ ._row input[type="checkbox"] + span label { display:inline; }<!-- [et_pb_line_break_holder] --> #_form_1_ ._row span label { margin:0 !important; width:initial !important; vertical-align:middle !important; }<!-- [et_pb_line_break_holder] --> #_form_1_ ._form-image { max-width:100%; height:auto !important; }<!-- [et_pb_line_break_holder] --> #_form_1_ input[type="text"] { padding-left:10px; padding-right:10px; font-size:16px; line-height:1.3em; -webkit-appearance:none; }<!-- [et_pb_line_break_holder] --> #_form_1_ input[type="radio"],#_form_1_ input[type="checkbox"] { display:inline-block; width:1.3em; height:1.3em; font-size:1em; margin:0 0.3em 0 0; vertical-align:baseline; }<!-- [et_pb_line_break_holder] --> #_form_1_ button[type="submit"] { padding:20px; font-size:1.5em; }<!-- [et_pb_line_break_holder] --> #_form_1_ ._inline-style { margin:20px 0 0 !important; }<!-- [et_pb_line_break_holder] --> }<!-- [et_pb_line_break_holder] --> #_form_1_ { position:relative; text-align:left; margin:25px auto 0; padding:20px; -webkit-box-sizing:border-box; -moz-box-sizing:border-box; box-sizing:border-box; *zoom:1; background:transparent !important; border:0px solid #b0b0b0 !important; width:500px; -moz-border-radius:0px !important; -webkit-border-radius:0px !important; border-radius:0px !important; color:#000 !important; }<!-- [et_pb_line_break_holder] --> #_form_1_ ._form-title { font-size:22px; line-height:22px; font-weight:600; margin-bottom:0; }<!-- [et_pb_line_break_holder] --> #_form_1_:before,#_form_1_:after { content:" "; display:table; }<!-- [et_pb_line_break_holder] --> #_form_1_:after { clear:both; }<!-- [et_pb_line_break_holder] --> #_form_1_._inline-style { width:auto; display:inline-block; }<!-- [et_pb_line_break_holder] --> #_form_1_._inline-style input[type="text"],#_form_1_._inline-style input[type="date"] { padding:10px 12px; }<!-- [et_pb_line_break_holder] --> #_form_1_._inline-style button._inline-style { position:relative; top:27px; }<!-- [et_pb_line_break_holder] --> #_form_1_._inline-style p { margin:0; }<!-- [et_pb_line_break_holder] --> #_form_1_._inline-style ._button-wrapper { position:relative; margin:27px 12.5px 0 20px; }<!-- [et_pb_line_break_holder] --> #_form_1_ ._form-thank-you { position:relative; left:0; right:0; text-align:center; font-size:18px; }<!-- [et_pb_line_break_holder] --> @media all and (min-width:320px) and (max-width:667px) { #_form_1_._inline-form._inline-style ._inline-style._button-wrapper { margin-top:20px !important; margin-left:0 !important; }<!-- [et_pb_line_break_holder] --> }<!-- [et_pb_line_break_holder] --></style><!-- [et_pb_line_break_holder] --><form method="POST" action="https://acceleratecreditrepair.activehosted.com/proc.php" id="_form_1_" class="_form _form_1 _inline-form _dark" novalidate><!-- [et_pb_line_break_holder] --> <input type="hidden" name="u" value="1" /><!-- [et_pb_line_break_holder] --> <input type="hidden" name="f" value="1" /><!-- [et_pb_line_break_holder] --> <input type="hidden" name="s" /><!-- [et_pb_line_break_holder] --> <input type="hidden" name="c" value="0" /><!-- [et_pb_line_break_holder] --> <input type="hidden" name="m" value="0" /><!-- [et_pb_line_break_holder] --> <input type="hidden" name="act" value="sub" /><!-- [et_pb_line_break_holder] --> <input type="hidden" name="v" value="2" /><!-- [et_pb_line_break_holder] --> <div class="_form-content"><!-- [et_pb_line_break_holder] --> <div class="_form_element _x84968215 _full_width " ><!-- [et_pb_line_break_holder] --> <label class="_form-label"><!-- [et_pb_line_break_holder] --> </label><!-- [et_pb_line_break_holder] --> <div class="_field-wrapper"><!-- [et_pb_line_break_holder] --> <input type="text" name="fullname" placeholder="Full Name" required/><!-- [et_pb_line_break_holder] --> </div><!-- [et_pb_line_break_holder] --> </div><!-- [et_pb_line_break_holder] --> <div class="_form_element _x54696174 _full_width " ><!-- [et_pb_line_break_holder] --> <label class="_form-label"><!-- [et_pb_line_break_holder] --> </label><!-- [et_pb_line_break_holder] --> <div class="_field-wrapper"><!-- [et_pb_line_break_holder] --> <input type="text" name="email" placeholder="Email Address" required/><!-- [et_pb_line_break_holder] --> </div><!-- [et_pb_line_break_holder] --> </div><!-- [et_pb_line_break_holder] --> <div class="_form_element _x92541592 _full_width " ><!-- [et_pb_line_break_holder] --> <label class="_form-label"><!-- [et_pb_line_break_holder] --> </label><!-- [et_pb_line_break_holder] --> <div class="_field-wrapper"><!-- [et_pb_line_break_holder] --> <input type="text" name="phone" placeholder="Phone Number" required/><!-- [et_pb_line_break_holder] --> </div><!-- [et_pb_line_break_holder] --> </div><!-- [et_pb_line_break_holder] --> <div class="_form_element _field1 _full_width " ><!-- [et_pb_line_break_holder] --> <label class="_form-label"><!-- [et_pb_line_break_holder] --> </label><!-- [et_pb_line_break_holder] --> <div class="_field-wrapper"><!-- [et_pb_line_break_holder] --> <textarea name="field[1]" placeholder="How Can We Help You?" required></textarea><!-- [et_pb_line_break_holder] --> </div><!-- [et_pb_line_break_holder] --> </div><!-- [et_pb_line_break_holder] --> <div class="_button-wrapper _full_width"><!-- [et_pb_line_break_holder] --> <button id="_form_1_submit" class="_submit" type="submit"><!-- [et_pb_line_break_holder] --> Submit<!-- [et_pb_line_break_holder] --> </button><!-- [et_pb_line_break_holder] --> </div><!-- [et_pb_line_break_holder] --> <div class="_clear-element"><!-- [et_pb_line_break_holder] --> </div><!-- [et_pb_line_break_holder] --> </div><!-- [et_pb_line_break_holder] --> <div class="_form-thank-you" style="display:none;"><!-- [et_pb_line_break_holder] --> </div><!-- [et_pb_line_break_holder] --></form><script type="text/javascript"><!-- [et_pb_line_break_holder] -->window.cfields = {"1":"how_can_we_help_you"};<!-- [et_pb_line_break_holder] -->window._show_thank_you = function(id, message, trackcmp_url) {<!-- [et_pb_line_break_holder] --> var form = document.getElementById('_form_' + id + '_'), thank_you = form.querySelector('._form-thank-you');<!-- [et_pb_line_break_holder] --> form.querySelector('._form-content').style.display = 'none';<!-- [et_pb_line_break_holder] --> thank_you.innerHTML = message;<!-- [et_pb_line_break_holder] --> thank_you.style.display = 'block';<!-- [et_pb_line_break_holder] --> if (typeof(trackcmp_url) != 'undefined' && trackcmp_url) {<!-- [et_pb_line_break_holder] --> // Site tracking URL to use after inline form submission.<!-- [et_pb_line_break_holder] --> _load_script(trackcmp_url);<!-- [et_pb_line_break_holder] --> }<!-- [et_pb_line_break_holder] --> if (typeof window._form_callback !== 'undefined') window._form_callback(id);<!-- [et_pb_line_break_holder] -->};<!-- [et_pb_line_break_holder] -->window._show_error = function(id, message, html) {<!-- [et_pb_line_break_holder] --> var form = document.getElementById('_form_' + id + '_'), err = document.createElement('div'), button = form.querySelector('button'), old_error = form.querySelector('._form_error');<!-- [et_pb_line_break_holder] --> if (old_error) old_error.parentNode.removeChild(old_error);<!-- [et_pb_line_break_holder] --> err.innerHTML = message;<!-- [et_pb_line_break_holder] --> err.className = '_error-inner _form_error _no_arrow';<!-- [et_pb_line_break_holder] --> var wrapper = document.createElement('div');<!-- [et_pb_line_break_holder] --> wrapper.className = '_form-inner';<!-- [et_pb_line_break_holder] --> wrapper.appendChild(err);<!-- [et_pb_line_break_holder] --> button.parentNode.insertBefore(wrapper, button);<!-- [et_pb_line_break_holder] --> document.querySelector('[id^="_form"][id$="_submit"]').disabled = false;<!-- [et_pb_line_break_holder] --> if (html) {<!-- [et_pb_line_break_holder] --> var div = document.createElement('div');<!-- [et_pb_line_break_holder] --> div.className = '_error-html';<!-- [et_pb_line_break_holder] --> div.innerHTML = html;<!-- [et_pb_line_break_holder] --> err.appendChild(div);<!-- [et_pb_line_break_holder] --> }<!-- [et_pb_line_break_holder] -->};<!-- [et_pb_line_break_holder] -->window._load_script = function(url, callback) {<!-- [et_pb_line_break_holder] --> var head = document.querySelector('head'), script = document.createElement('script'), r = false;<!-- [et_pb_line_break_holder] --> script.type = 'text/javascript';<!-- [et_pb_line_break_holder] --> script.charset = 'utf-8';<!-- [et_pb_line_break_holder] --> script.src = url;<!-- [et_pb_line_break_holder] --> if (callback) {<!-- [et_pb_line_break_holder] --> script.onload = script.onreadystatechange = function() {<!-- [et_pb_line_break_holder] --> if (!r && (!this.readyState || this.readyState == 'complete')) {<!-- [et_pb_line_break_holder] --> r = true;<!-- [et_pb_line_break_holder] --> callback();<!-- [et_pb_line_break_holder] --> }<!-- [et_pb_line_break_holder] --> };<!-- [et_pb_line_break_holder] --> }<!-- [et_pb_line_break_holder] --> head.appendChild(script);<!-- [et_pb_line_break_holder] -->};<!-- [et_pb_line_break_holder] -->(function() {<!-- [et_pb_line_break_holder] --> if (window.location.search.search("excludeform") !== -1) return false;<!-- [et_pb_line_break_holder] --> var getCookie = function(name) {<!-- [et_pb_line_break_holder] --> var match = document.cookie.match(new RegExp('(^|; )' + name + '=([^;]+)'));<!-- [et_pb_line_break_holder] --> return match ? match[2] : null;<!-- [et_pb_line_break_holder] --> }<!-- [et_pb_line_break_holder] --> var setCookie = function(name, value) {<!-- [et_pb_line_break_holder] --> var now = new Date();<!-- [et_pb_line_break_holder] --> var time = now.getTime();<!-- [et_pb_line_break_holder] --> var expireTime = time + 1000 * 60 * 60 * 24 * 365;<!-- [et_pb_line_break_holder] --> now.setTime(expireTime);<!-- [et_pb_line_break_holder] --> document.cookie = name + '=' + value + '; expires=' + now + ';path=/';<!-- [et_pb_line_break_holder] --> }<!-- [et_pb_line_break_holder] --> var addEvent = function(element, event, func) {<!-- [et_pb_line_break_holder] --> if (element.addEventListener) {<!-- [et_pb_line_break_holder] --> element.addEventListener(event, func);<!-- [et_pb_line_break_holder] --> } else {<!-- [et_pb_line_break_holder] --> var oldFunc = element['on' + event];<!-- [et_pb_line_break_holder] --> element['on' + event] = function() {<!-- [et_pb_line_break_holder] --> oldFunc.apply(this, arguments);<!-- [et_pb_line_break_holder] --> func.apply(this, arguments);<!-- [et_pb_line_break_holder] --> };<!-- [et_pb_line_break_holder] --> }<!-- [et_pb_line_break_holder] --> }<!-- [et_pb_line_break_holder] --> var _removed = false;<!-- [et_pb_line_break_holder] --> var form_to_submit = document.getElementById('_form_1_');<!-- [et_pb_line_break_holder] --> var allInputs = form_to_submit.querySelectorAll('input, select, textarea'), tooltips = [], submitted = false;<!-- [et_pb_line_break_holder] --><!-- [et_pb_line_break_holder] --> var getUrlParam = function(name) {<!-- [et_pb_line_break_holder] --> var regexStr = '[\?&]' + name + '=([^]*)';<!-- [et_pb_line_break_holder] --> var results = new RegExp(regexStr, 'i').exec(window.location.href);<!-- [et_pb_line_break_holder] --> return results != undefined ? decodeURIComponent(results[1]) : false;<!-- [et_pb_line_break_holder] --> };<!-- [et_pb_line_break_holder] --><!-- [et_pb_line_break_holder] --> for (var i = 0; i < allInputs.length; i++) {<!-- [et_pb_line_break_holder] --> var regexStr = "field\\[(\\d+)\\]";<!-- [et_pb_line_break_holder] --> var results = new RegExp(regexStr).exec(allInputs[i].name);<!-- [et_pb_line_break_holder] --> if (results != undefined) {<!-- [et_pb_line_break_holder] --> allInputs[i].dataset.name = window.cfields[results[1]];<!-- [et_pb_line_break_holder] --> } else {<!-- [et_pb_line_break_holder] --> allInputs[i].dataset.name = allInputs[i].name;<!-- [et_pb_line_break_holder] --> }<!-- [et_pb_line_break_holder] --> var fieldVal = getUrlParam(allInputs[i].dataset.name);<!-- [et_pb_line_break_holder] --><!-- [et_pb_line_break_holder] --> if (fieldVal) {<!-- [et_pb_line_break_holder] --> if (allInputs[i].type == "radio" || allInputs[i].type == "checkbox") {<!-- [et_pb_line_break_holder] --> if (allInputs[i].value == fieldVal) {<!-- [et_pb_line_break_holder] --> allInputs[i].checked = true;<!-- [et_pb_line_break_holder] --> }<!-- [et_pb_line_break_holder] --> } else {<!-- [et_pb_line_break_holder] --> allInputs[i].value = fieldVal;<!-- [et_pb_line_break_holder] --> }<!-- [et_pb_line_break_holder] --> }<!-- [et_pb_line_break_holder] --> }<!-- [et_pb_line_break_holder] --><!-- [et_pb_line_break_holder] --> var remove_tooltips = function() {<!-- [et_pb_line_break_holder] --> for (var i = 0; i < tooltips.length; i++) {<!-- [et_pb_line_break_holder] --> tooltips[i].tip.parentNode.removeChild(tooltips[i].tip);<!-- [et_pb_line_break_holder] --> }<!-- [et_pb_line_break_holder] --> tooltips = [];<!-- [et_pb_line_break_holder] --> };<!-- [et_pb_line_break_holder] --> var remove_tooltip = function(elem) {<!-- [et_pb_line_break_holder] --> for (var i = 0; i < tooltips.length; i++) {<!-- [et_pb_line_break_holder] --> if (tooltips[i].elem === elem) {<!-- [et_pb_line_break_holder] --> tooltips[i].tip.parentNode.removeChild(tooltips[i].tip);<!-- [et_pb_line_break_holder] --> tooltips.splice(i, 1);<!-- [et_pb_line_break_holder] --> return;<!-- [et_pb_line_break_holder] --> }<!-- [et_pb_line_break_holder] --> }<!-- [et_pb_line_break_holder] --> };<!-- [et_pb_line_break_holder] --> var create_tooltip = function(elem, text) {<!-- [et_pb_line_break_holder] --> var tooltip = document.createElement('div'), arrow = document.createElement('div'), inner = document.createElement('div'), new_tooltip = {};<!-- [et_pb_line_break_holder] --> if (elem.type != 'radio' && elem.type != 'checkbox') {<!-- [et_pb_line_break_holder] --> tooltip.className = '_error';<!-- [et_pb_line_break_holder] --> arrow.className = '_error-arrow';<!-- [et_pb_line_break_holder] --> inner.className = '_error-inner';<!-- [et_pb_line_break_holder] --> inner.innerHTML = text;<!-- [et_pb_line_break_holder] --> tooltip.appendChild(arrow);<!-- [et_pb_line_break_holder] --> tooltip.appendChild(inner);<!-- [et_pb_line_break_holder] --> elem.parentNode.appendChild(tooltip);<!-- [et_pb_line_break_holder] --> } else {<!-- [et_pb_line_break_holder] --> tooltip.className = '_error-inner _no_arrow';<!-- [et_pb_line_break_holder] --> tooltip.innerHTML = text;<!-- [et_pb_line_break_holder] --> elem.parentNode.insertBefore(tooltip, elem);<!-- [et_pb_line_break_holder] --> new_tooltip.no_arrow = true;<!-- [et_pb_line_break_holder] --> }<!-- [et_pb_line_break_holder] --> new_tooltip.tip = tooltip;<!-- [et_pb_line_break_holder] --> new_tooltip.elem = elem;<!-- [et_pb_line_break_holder] --> tooltips.push(new_tooltip);<!-- [et_pb_line_break_holder] --> return new_tooltip;<!-- [et_pb_line_break_holder] --> };<!-- [et_pb_line_break_holder] --> var resize_tooltip = function(tooltip) {<!-- [et_pb_line_break_holder] --> var rect = tooltip.elem.getBoundingClientRect();<!-- [et_pb_line_break_holder] --> var doc = document.documentElement, scrollPosition = rect.top - ((window.pageYOffset || doc.scrollTop) - (doc.clientTop || 0));<!-- [et_pb_line_break_holder] --> if (scrollPosition < 40) {<!-- [et_pb_line_break_holder] --> tooltip.tip.className = tooltip.tip.className.replace(/ ?(_above|_below) ?/g, '') + ' _below';<!-- [et_pb_line_break_holder] --> } else {<!-- [et_pb_line_break_holder] --> tooltip.tip.className = tooltip.tip.className.replace(/ ?(_above|_below) ?/g, '') + ' _above';<!-- [et_pb_line_break_holder] --> }<!-- [et_pb_line_break_holder] --> };<!-- [et_pb_line_break_holder] --> var resize_tooltips = function() {<!-- [et_pb_line_break_holder] --> if (_removed) return;<!-- [et_pb_line_break_holder] --> for (var i = 0; i < tooltips.length; i++) {<!-- [et_pb_line_break_holder] --> if (!tooltips[i].no_arrow) resize_tooltip(tooltips[i]);<!-- [et_pb_line_break_holder] --> }<!-- [et_pb_line_break_holder] --> };<!-- [et_pb_line_break_holder] --> var validate_field = function(elem, remove) {<!-- [et_pb_line_break_holder] --> var tooltip = null, value = elem.value, no_error = true;<!-- [et_pb_line_break_holder] --> remove ? remove_tooltip(elem) : false;<!-- [et_pb_line_break_holder] --> if (elem.type != 'checkbox') elem.className = elem.className.replace(/ ?_has_error ?/g, '');<!-- [et_pb_line_break_holder] --> if (elem.getAttribute('required') !== null) {<!-- [et_pb_line_break_holder] --> if (elem.type == 'radio' || (elem.type == 'checkbox' && /any/.test(elem.className))) {<!-- [et_pb_line_break_holder] --> var elems = form_to_submit.elements[elem.name];<!-- [et_pb_line_break_holder] --> if (!(elems instanceof NodeList || elems instanceof HTMLCollection) || elems.length <= 1) {<!-- [et_pb_line_break_holder] --> no_error = elem.checked;<!-- [et_pb_line_break_holder] --> }<!-- [et_pb_line_break_holder] --> else {<!-- [et_pb_line_break_holder] --> no_error = false;<!-- [et_pb_line_break_holder] --> for (var i = 0; i < elems.length; i++) {<!-- [et_pb_line_break_holder] --> if (elems[i].checked) no_error = true;<!-- [et_pb_line_break_holder] --> }<!-- [et_pb_line_break_holder] --> }<!-- [et_pb_line_break_holder] --> if (!no_error) {<!-- [et_pb_line_break_holder] --> tooltip = create_tooltip(elem, "Please select an option.");<!-- [et_pb_line_break_holder] --> }<!-- [et_pb_line_break_holder] --> } else if (elem.type =='checkbox') {<!-- [et_pb_line_break_holder] --> var elems = form_to_submit.elements[elem.name], found = false, err = [];<!-- [et_pb_line_break_holder] --> no_error = true;<!-- [et_pb_line_break_holder] --> for (var i = 0; i < elems.length; i++) {<!-- [et_pb_line_break_holder] --> if (elems[i].getAttribute('required') === null) continue;<!-- [et_pb_line_break_holder] --> if (!found && elems[i] !== elem) return true;<!-- [et_pb_line_break_holder] --> found = true;<!-- [et_pb_line_break_holder] --> elems[i].className = elems[i].className.replace(/ ?_has_error ?/g, '');<!-- [et_pb_line_break_holder] --> if (!elems[i].checked) {<!-- [et_pb_line_break_holder] --> no_error = false;<!-- [et_pb_line_break_holder] --> elems[i].className = elems[i].className + ' _has_error';<!-- [et_pb_line_break_holder] --> err.push("Checking %s is required".replace("%s", elems[i].value));<!-- [et_pb_line_break_holder] --> }<!-- [et_pb_line_break_holder] --> }<!-- [et_pb_line_break_holder] --> if (!no_error) {<!-- [et_pb_line_break_holder] --> tooltip = create_tooltip(elem, err.join('<br/>'));<!-- [et_pb_line_break_holder] --> }<!-- [et_pb_line_break_holder] --> } else if (elem.tagName == 'SELECT') {<!-- [et_pb_line_break_holder] --> var selected = true;<!-- [et_pb_line_break_holder] --> if (elem.multiple) {<!-- [et_pb_line_break_holder] --> selected = false;<!-- [et_pb_line_break_holder] --> for (var i = 0; i < elem.options.length; i++) {<!-- [et_pb_line_break_holder] --> if (elem.options[i].selected) {<!-- [et_pb_line_break_holder] --> selected = true;<!-- [et_pb_line_break_holder] --> break;<!-- [et_pb_line_break_holder] --> }<!-- [et_pb_line_break_holder] --> }<!-- [et_pb_line_break_holder] --> } else {<!-- [et_pb_line_break_holder] --> for (var i = 0; i < elem.options.length; i++) {<!-- [et_pb_line_break_holder] --> if (elem.options[i].selected && !elem.options[i].value) {<!-- [et_pb_line_break_holder] --> selected = false;<!-- [et_pb_line_break_holder] --> }<!-- [et_pb_line_break_holder] --> }<!-- [et_pb_line_break_holder] --> }<!-- [et_pb_line_break_holder] --> if (!selected) {<!-- [et_pb_line_break_holder] --> elem.className = elem.className + ' _has_error';<!-- [et_pb_line_break_holder] --> no_error = false;<!-- [et_pb_line_break_holder] --> tooltip = create_tooltip(elem, "Please select an option.");<!-- [et_pb_line_break_holder] --> }<!-- [et_pb_line_break_holder] --> } else if (value === undefined || value === null || value === '') {<!-- [et_pb_line_break_holder] --> elem.className = elem.className + ' _has_error';<!-- [et_pb_line_break_holder] --> no_error = false;<!-- [et_pb_line_break_holder] --> tooltip = create_tooltip(elem, "This field is required.");<!-- [et_pb_line_break_holder] --> }<!-- [et_pb_line_break_holder] --> }<!-- [et_pb_line_break_holder] --> if (no_error && elem.name == 'email') {<!-- [et_pb_line_break_holder] --> if (!value.match(/^[\+_a-z0-9-'&=]+(\.[\+_a-z0-9-']+)*@[a-z0-9-]+(\.[a-z0-9-]+)*(\.[a-z]{2,})$/i)) {<!-- [et_pb_line_break_holder] --> elem.className = elem.className + ' _has_error';<!-- [et_pb_line_break_holder] --> no_error = false;<!-- [et_pb_line_break_holder] --> tooltip = create_tooltip(elem, "Enter a valid email address.");<!-- [et_pb_line_break_holder] --> }<!-- [et_pb_line_break_holder] --> }<!-- [et_pb_line_break_holder] --> if (no_error && /date_field/.test(elem.className)) {<!-- [et_pb_line_break_holder] --> if (!value.match(/^\d\d\d\d-\d\d-\d\d$/)) {<!-- [et_pb_line_break_holder] --> elem.className = elem.className + ' _has_error';<!-- [et_pb_line_break_holder] --> no_error = false;<!-- [et_pb_line_break_holder] --> tooltip = create_tooltip(elem, "Enter a valid date.");<!-- [et_pb_line_break_holder] --> }<!-- [et_pb_line_break_holder] --> }<!-- [et_pb_line_break_holder] --> tooltip ? resize_tooltip(tooltip) : false;<!-- [et_pb_line_break_holder] --> return no_error;<!-- [et_pb_line_break_holder] --> };<!-- [et_pb_line_break_holder] --> var needs_validate = function(el) {<!-- [et_pb_line_break_holder] --> return el.name == 'email' || el.getAttribute('required') !== null;<!-- [et_pb_line_break_holder] --> };<!-- [et_pb_line_break_holder] --> var validate_form = function(e) {<!-- [et_pb_line_break_holder] --> var err = form_to_submit.querySelector('._form_error'), no_error = true;<!-- [et_pb_line_break_holder] --> if (!submitted) {<!-- [et_pb_line_break_holder] --> submitted = true;<!-- [et_pb_line_break_holder] --> for (var i = 0, len = allInputs.length; i < len; i++) {<!-- [et_pb_line_break_holder] --> var input = allInputs[i];<!-- [et_pb_line_break_holder] --> if (needs_validate(input)) {<!-- [et_pb_line_break_holder] --> if (input.type == 'text') {<!-- [et_pb_line_break_holder] --> addEvent(input, 'blur', function() {<!-- [et_pb_line_break_holder] --> this.value = this.value.trim();<!-- [et_pb_line_break_holder] --> validate_field(this, true);<!-- [et_pb_line_break_holder] --> });<!-- [et_pb_line_break_holder] --> addEvent(input, 'input', function() {<!-- [et_pb_line_break_holder] --> validate_field(this, true);<!-- [et_pb_line_break_holder] --> });<!-- [et_pb_line_break_holder] --> } else if (input.type == 'radio' || input.type == 'checkbox') {<!-- [et_pb_line_break_holder] --> (function(el) {<!-- [et_pb_line_break_holder] --> var radios = form_to_submit.elements[el.name];<!-- [et_pb_line_break_holder] --> for (var i = 0; i < radios.length; i++) {<!-- [et_pb_line_break_holder] --> addEvent(radios[i], 'click', function() {<!-- [et_pb_line_break_holder] --> validate_field(el, true);<!-- [et_pb_line_break_holder] --> });<!-- [et_pb_line_break_holder] --> }<!-- [et_pb_line_break_holder] --> })(input);<!-- [et_pb_line_break_holder] --> } else if (input.tagName == 'SELECT') {<!-- [et_pb_line_break_holder] --> addEvent(input, 'change', function() {<!-- [et_pb_line_break_holder] --> validate_field(this, true);<!-- [et_pb_line_break_holder] --> });<!-- [et_pb_line_break_holder] --> }<!-- [et_pb_line_break_holder] --> }<!-- [et_pb_line_break_holder] --> }<!-- [et_pb_line_break_holder] --> }<!-- [et_pb_line_break_holder] --> remove_tooltips();<!-- [et_pb_line_break_holder] --> for (var i = 0, len = allInputs.length; i < len; i++) {<!-- [et_pb_line_break_holder] --> var elem = allInputs[i];<!-- [et_pb_line_break_holder] --> if (needs_validate(elem)) {<!-- [et_pb_line_break_holder] --> if (elem.tagName.toLowerCase() !== "select") {<!-- [et_pb_line_break_holder] --> elem.value = elem.value.trim();<!-- [et_pb_line_break_holder] --> }<!-- [et_pb_line_break_holder] --> validate_field(elem) ? true : no_error = false;<!-- [et_pb_line_break_holder] --> }<!-- [et_pb_line_break_holder] --> }<!-- [et_pb_line_break_holder] --> if (!no_error && e) {<!-- [et_pb_line_break_holder] --> e.preventDefault();<!-- [et_pb_line_break_holder] --> }<!-- [et_pb_line_break_holder] --> resize_tooltips();<!-- [et_pb_line_break_holder] --> return no_error;<!-- [et_pb_line_break_holder] --> };<!-- [et_pb_line_break_holder] --> addEvent(window, 'resize', resize_tooltips);<!-- [et_pb_line_break_holder] --> addEvent(window, 'scroll', resize_tooltips);<!-- [et_pb_line_break_holder] --> window._old_serialize = null;<!-- [et_pb_line_break_holder] --> if (typeof serialize !== 'undefined') window._old_serialize = window.serialize;<!-- [et_pb_line_break_holder] --> _load_script("//d3rxaij56vjege.cloudfront.net/form-serialize/0.3/serialize.min.js", function() {<!-- [et_pb_line_break_holder] --> window._form_serialize = window.serialize;<!-- [et_pb_line_break_holder] --> if (window._old_serialize) window.serialize = window._old_serialize;<!-- [et_pb_line_break_holder] --> });<!-- [et_pb_line_break_holder] --> var form_submit = function(e) {<!-- [et_pb_line_break_holder] --> e.preventDefault();<!-- [et_pb_line_break_holder] --> if (validate_form()) {<!-- [et_pb_line_break_holder] --> // use this trick to get the submit button & disable it using plain javascript<!-- [et_pb_line_break_holder] --> document.querySelector('[id^="_form"][id$="_submit"]').disabled = true;<!-- [et_pb_line_break_holder] --> var serialized = _form_serialize(document.getElementById('_form_1_'));<!-- [et_pb_line_break_holder] --> var err = form_to_submit.querySelector('._form_error');<!-- [et_pb_line_break_holder] --> err ? err.parentNode.removeChild(err) : false;<!-- [et_pb_line_break_holder] --> _load_script('https://acceleratecreditrepair.activehosted.com/proc.php?' + serialized + '&jsonp=true');<!-- [et_pb_line_break_holder] --> }<!-- [et_pb_line_break_holder] --> return false;<!-- [et_pb_line_break_holder] --> };<!-- [et_pb_line_break_holder] --> addEvent(form_to_submit, 'submit', form_submit);<!-- [et_pb_line_break_holder] -->})();<!-- [et_pb_line_break_holder] --><!-- [et_pb_line_break_holder] --></script>
"I was going about it all wrong. The One on One Coaching really cleared things up and gave me the steps I needed to repair my credit quickly."
Improve Your Credit Over 100 points in as Fast as 90 Days!
Act Now & Schedule Your Free Consultation TODAY!
This  is going to be a game changer for you! We have helped hundreds of families, just like yours, rediscover and accomplish lifetime dreams by improving their credit and positioning them for long term financial success. 
Fill out the form and schedule your consultation to to see how we can help you too. Our promise to you is to only give you the tools you need, we won't pressure you into something that you don't need. 
What Our Clients Have to Say
Don't Let Credit Hold Back Your Families Dreams!
Every day, thousands of Americans are denied the American Dream of Homeownership because of issues on their credit that can be easily remedied! Schedule your FREE One-on-One Coaching to learn how to improve your credit by:
Disputing Derogatory Items on Your Credit Report
Identifying Errors on Your Credit Report
Lowering Balances to Improve Debt Ratio's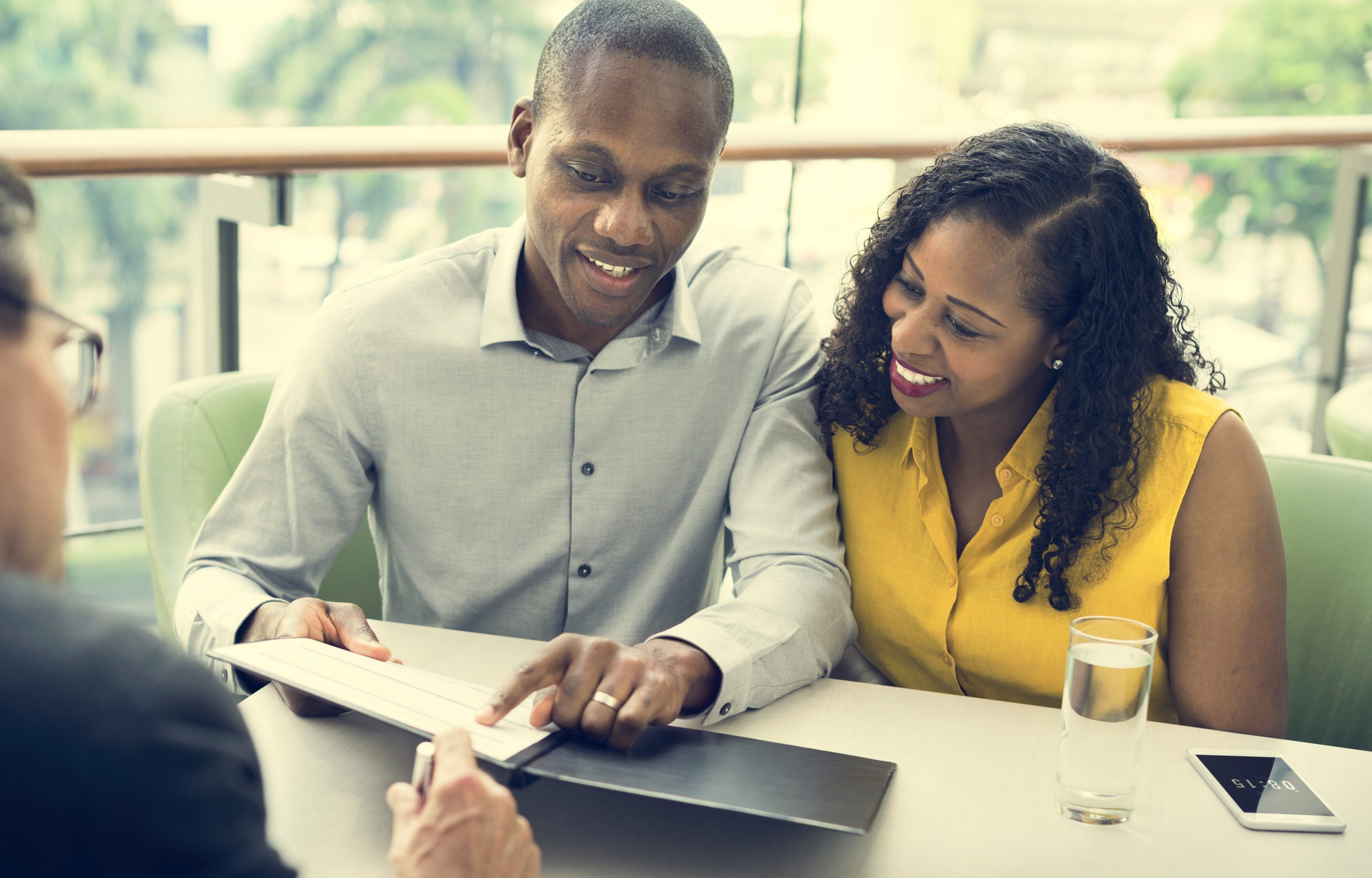 You Don't Have to Do it Alone!
Contact Us Today to Schedule Your One-on-One Coaching Session and Start Achieving Your Goal of Homeownership!
During Your FREE One-on One-Coaching Session, We Will Show You How to:
Get Your Credit Mortgage-Ready
Identitify Errors Holding Back Your Credit Scores
Use Your Balances to Improve Your Credit
Add Positive Credit to Improve Your Profile
Save Thousands of Dollars in Interest
Review Your Consumer Credit Reports
We Are Here to Help!
Take your next step toward your dream of Homeownership. Click the button to request a consultation today.